3 things to remember when growing business with WeChat and Weibo in China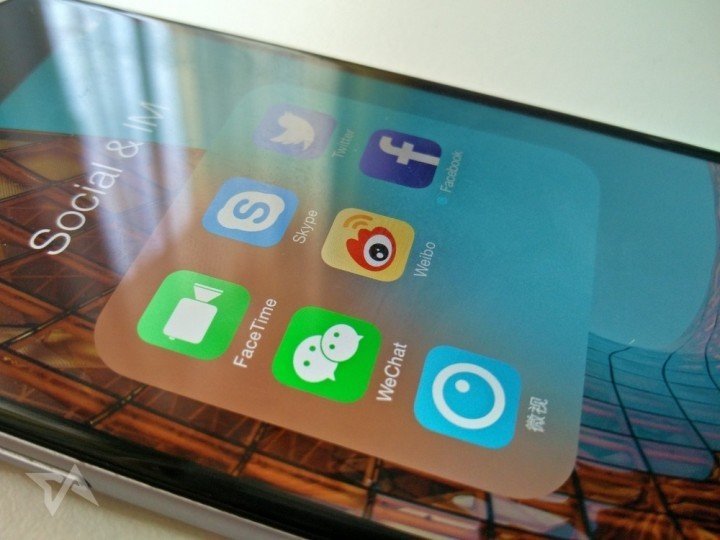 Whether it is because of its exceptional entrepreneurship, state support for innovation, or just the sheer giant population base, China undoubtedly has the world's largest number of internet users and fastest growing ecommerce markets. We've seen a number of successful start-ups and other business stories on Chinese internet within China, but what about foreign small business owners or investors who want to squeeze into China's huge online market? How can social media help them achieve this goal?
A quick answer to this is: there is no shortcut to this. Business owners have to invest time and money on localizing their marketing content and tailoring them to different Chinese social media platforms. Take Sina Weibo and Tecent WeChat, two of the leading social media platforms in China. Although WeChat was considered the biggest rival to Weibo, such comparison bears much less sense now. Not only does these two platforms provide essentially different services to consumers, the user demographics and behaviours diverge largely from each other.
WeChat as an all-in-one platform versus Weibo as Microblog
WeChat, though started as an instant messaging mobile app, positions itself as an all-in-one platform that provides services to both domestic and international users. Weibo is still primarily a microblogging platform, despite attempts to enter messaging.
WeChat is a mobile text and voice messaging communication service developed by Tencent in China, first released in January 2011. It is the largest standalone messaging app by monthly active users. Much as WeChat started as a copycat of Whatsapp, it has transcended the latter as a mere instant messaging app. By now, it has become an all-in-one platform that fulfills the functions of WhatsApp, Facebook, Instagram, Twitter, and even LinkedIn to some extent.
How big are WeChat and Weibo?
WeChat is owned by Tencent, one of the largest Internet companies in China. Approximately 73% of Chinese Internet users online have used WeChat in the past month, and this is just the percentage of active users. It was the fastest-rising app between Q1 2013 and Q1 2014, and according to the GWI Social Report from 2014, "could easily become the first non-US social platform to enjoy the type of global coverage previously achieved only by names like Facebook." WeChat is also going global after it rebranded itself from "WeiXin" to "WeChat" in 2012. So far, the mobile application is available in English, Russian, Indonesian, Spanish, Portuguese, Thai, Vietnamese, and Chinese.
Some may say Sina Weibo is dying partly because of WeChat. But in essence, these are products under different social media categories. Sina Weibo (NASDAQ: WB), akin to Twitter, is one of the most popular microblogs in China. It is in use by well over 30% of Internet users, with a market penetration similar to the United States' Twitter. It was launched by SINA Corporation on 14 August 2009, and as of December 2012 has 503 million registered users. About 100 million messages are posted each day on Sina Weibo. But its users predominately are from within China.
Close-knit network-based WeChat versus the public information square Weibo
WeChat, as a location-based social media, has the following features that differentiate itself from Weibo.
First, simple user interface and clear functionality structures. For someone who has never used WeChat, just a glimpse of it would make you realize it is an instant messaging communication tool first and foremost. Because of this feature, WeChat is a close-knit network-based social media. If you gain the trust of one WeChat user, he/she would probably voluntarily recommend your product to his/her friends and family through WeChat.
Second, public accounts as an effective communication tool between corporate and individual users. This is where business owners can kick in. Once you have a subscriber on WeChat, the chance of the person reading your content every time you post one is quite high and his/her loyalty to your brand can be easily built as long as you are willing to invest time and money on tailoring your content.
Weibo, on the other hand, excels at the level of publicity compared to WeChat. The impact of microblogs has been jokingly described as follows:
On social media, if you have over 1,000 followers, you are a billboard; if the number of your followers exceed 10,000, you are like a magazine. If there are 100,000 people following you, you could influence like a metropolis newspaper does. With 1,000,000 followers, you are basically like a tv channel.
It functions as an information centre, a public sphere that is accessible to people regardless of time and space.
The level of closeness between Weibo users are much lower than that on WeChat. Weibo users follow each other because of similar interests and they can read whosever Weibo posts regardless of whether they follow that person or not.
At the expense of the quality of exposure, however, there comes the cost of quality. You may have hundreds of thousands of followers on Weibo, but the chance of them actually reading your posts is much lower.
WeChat is More Social and Weibo is More Media
The reason why business owners should invest time and money tailoring content to different platforms is because the user demographics and behaviours vary from each other.
Age-wise, Weibo attracts young people the most. Nearly 70% of its users are below the age of 30. When it comes to instant messaging services such as WeChat, nearly 40% of their users are above 30.
This has given rise to the different user behaviours on WeChat and Weibo. One simple sentence to summarize the difference would be: WeChat is more social and being a media, whereas Weibo, whether it wants it not, is more media than social.
The most used function on WeChat is text and audio messaging, followed by writing posts on moment update (similar to Facebook status with no word limit). On Weibo, users write original posts much less often. They mainly use the platform to share and read news, or simply watch videos.
This post 3 things to remember when growing business with WeChat and Weibo in China appeared first on Tech in Asia.
Source:: 3 things to remember when growing business with WeChat and Weibo in China