Baidu is taking a bigger slice of China's O2O pie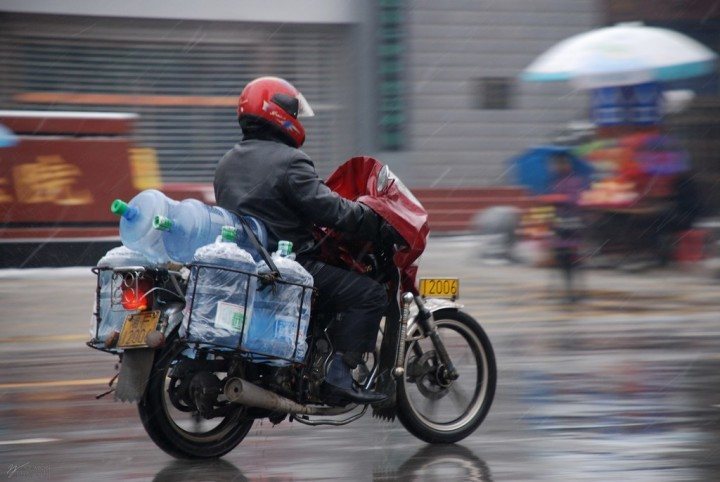 First it was group buying. Then it was daily deals. Now it's O2O. But call it whatever you want; there's no denying that for quite some time now, Meituan has been top of the heap in China when it comes to selling offline products like restaurant meals online.
That may be changing though. As China's O2O market expands – it's not just about online Groupon-style coupons anymore – and as Baidu spends big on O2O, the market seems to be shifting. Recent reports in the Chinese press have suggested that Meituan's market share is shrinking.
For example, one report from O2O deals aggregator Tuan800 says that Meituan has dropped from a 60 percent market share to a 50 percent market share just in the past couple of months. A different report from Analysis International says that in the first half of 2015, although Meituan's gross merchandise volume (GMV) grew significantly, its market share shrank by nearly five percentage points, to just below 52 percent.
A Meituan spokesperson told Tech in Asia that according to third party sources, the company's market share remains around 60 percent.
The situation on the ground
Whether or not you believe the reports saying that Meituan's market share has dropped, the on-the-ground situation seems to support them. Chinese tech media site Techweb recently conducted an investigation in several Chinese cities – Chengdu, Xiamen, Taiyuan, and Fuzhou – and found that both Nuomi and Dianping (which raised a massive round earlier this year) are challenging Meituan for the crown.
Specifically, Techweb looked at the number of shops each company had partnered with, out of samples of around 100-500 shops in each city. It found that in Chengdu and Xiamen – arguably the more cosmopolitan cities – Nuomi has the most partners, with Dianping in second and Meituan holding only the third place position. In Taiyuan and Fuzhou, Meituan was still in the lead, but Nuomi wasn't too far behind.
Crunching Techweb's numbers even further by combining the data from all four cities gives a picture of a market that is even closer, with Meituan ahead by just ten partners, thanks mostly to its strong lead in Taiyuan. (Dianping's especially low numbers in Taiyuan are the reason it doesn't come closer to the other competitors on this chart).
Obviously, measuring partner shops isn't the be-all-and-end-all measure of market share. But it's arguably quite meaningful for O2O at this stage, because all of these companies have been around for quite a while. Local shops are likely to partner with, and stay partnered with, O2O operations that help them bring in customers. So a company with more local partners is likely a company that's doing good business and making sales – that's why retail partners are willing to sign up.
Crossing the Ts
Meituan's apparent woes aren't just about the rise of powerful competitors with deep pockets like Nuomi and Dianping, though. The company's famous "T strategy" has put it into competition with niche O2O players, too. The "T strategy" refers to its group buying operations (symbolized by the horizontal cross of a T) being integrated with its entry into specific verticals like movie tickets and food delivery. But niche O2O platforms operating in these spaces have prevented Meituan from making the kinds of gains it wants.
Especially within the past year, startups like Ele.me (in food delivery) have gained major traction, raised huge rounds, and locked down impressive partnerships. But the more food Ele.me delivers, the less room there is for Meituan to expand its offerings in that direction. And although the rise of niche O2O services ought to threaten other bigger players like Nuomi and Dianping too, it seems that for the moment they may be weathering the storm better than Meituan.
Baidu spokesman Kaiser Kuo told Tech in Asia that Nuomi's apparent comparative success is the result of offering consumers more than just "cheaper eats and cheaper theater seats." Nuomi's stored value cards and membership program – "like a mileage card from an airline," said Kaiser – help ensure that customers get deeper benefits and vendors get repeat business. He said Baidu has a leg up on Meituan and startups like Eleme in the food delivery sector too, because Baidu Waimai focuses on white-collar customers – who are more reliable and less price sensitive – rather than college students.
Plus, Baidu has a lot of external resources it can bring to bear in O2O. "We're absolutely committed to winning in this space and have the technology, the mobile properties like maps and search, the user experience, the sales force, the financial resources, and the dedication to capture it," Kaiser said.
Meituan is one of China's most-funded startups, but it still doesn't have anything close to Baidu money. That's a standard few can live up to, but it could be the difference-maker in this fast-growing market.
This post Baidu is taking a bigger slice of China's O2O pie appeared first on Tech in Asia.