Beijing-based mobile game company FunPlus raises $74 million in funding
|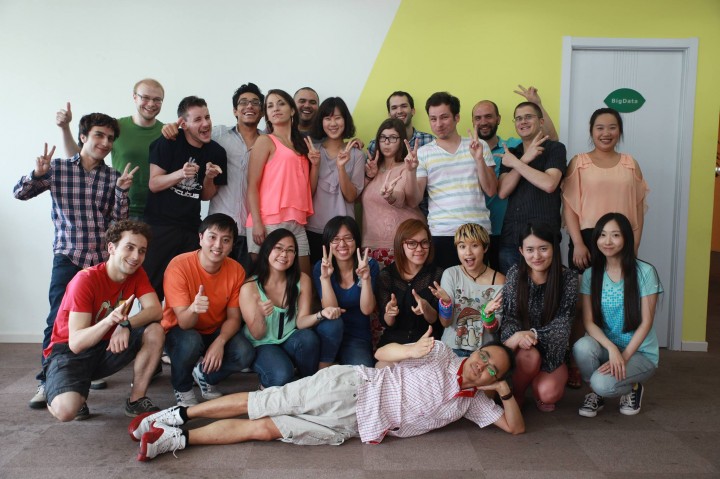 FunPlus, the Beijing-based mobile gaming company, has completed a $74 million series B funding round, according to reports from the Wall Street Journal and VentureBeat. The investment was led by Orchid Asia Group, GSR Ventures and Steamboat Ventures, and will be used to ramp up hiring and help crank out at least two more titles by the year's end.
FunPlus (or Diandian Interactive) isn't as well-known internationally as media darlings like King.com or Supercell, but it's worth keeping an eye on if you're following the mobile games industry. The company currently offers up four casual game titles for iOS, Android and Amazon: "Family Farm," "Family Farm Seaside," "Royal Story," and "Fantasy Slots." The former two games bear a strong resemblance to Zynga's famous "Farmville," and whatever tweaks the company made to that basic premise seemed to have only worked to its advantage – FunPlus co-founder Andy Zhong tells WSJ that the company rakes in $6 million in monthly revenues, $4 million of which it pockets. FunPlus's games are all free-to-play and the company earns money by selling virtual goods.
While the majority of its 250 employees, the company thus far has adopted a "feet in Asia, hearts international" business mentality. It claims that the majority of its revenues come from US and European players and attributes its success to its robust country-to-country localization. In addition to its Beijing headquarters, the company has offices in San Francisco and Vancouver as well. Zhong told the Wall Street Journal that the company met with Alibaba last year to learn about how to crack the Chinese mobile gaming market – which might sound ironic given the company's location, but it's not so far-fetched given the market's complex app store mechanics and mobile spending habits.
Casual games for mobile phones have emerged as a hot space for investors, with King.com's Candy Crush marking the shining example of a free-to-download app that sucks away users' attention along with their disposable income. With 2013 revenues at $1.8 billion, about half of which was profit, the company is expected to list on the New York Stock Exchange at a valuation as high as $7.6 billion. All the while, the Zynga's plight some of the hype around gaming upstarts, with that company struggling to earn money after its two hit titles "Farmville" and "Words With Friends" lost their popularity.
(Source: VentureBeat, Wall Street Journal)
Top image via Facebook; editing by Steven Millward
The post Beijing-based mobile game company FunPlus raises $74 million in funding appeared first on Tech in Asia.
Source: Beijing-based mobile game company FunPlus raises $74 million in funding