Bombshell: Baidu considers ditching US stock market for IPO in China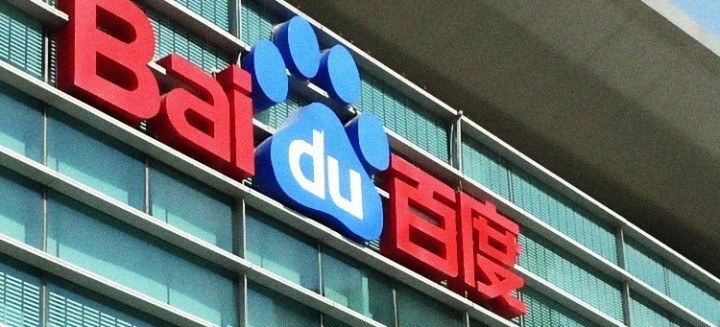 Search giant Baidu is one of the biggest and oldest Chinese tech firms listed on the American stock market, having made its initial public offering on the NASDAQ just over ten years ago. But in the early moments of its second listed decade, the company is eyeing the apparently-greener pastures back on its own side of the Pacific.
Baidu CEO Robin Li reportedly told reporters on Wednesday that Baidu is considering completely delisting from the NASDAQ, and then re-listing in China on the A-shares market. It certainly isn't the first tech company with that idea; early this summer a rash of Chinese tech firms listed in the US announced delisting plans, although China's domestic stock market crash derailed or delayed many of them.
China's market still hasn't recovered from its summer slump – in fact, it still isn't accepting new IPOs – but unlike the trend-followers who made plans to delist in the summer, Baidu isn't thinking about heading home because it wants to ride the wave of a bull market. Rather, Li says, it's because American investors don't understand online-to-offline (O2O).
He may have a point. Although perhaps the most famous examples of O2O companies – Groupon, Uber – originated on American soil, the US hasn't embraced the O2O model anywhere near as thoroughly as China, where O2O has exploded.
Buying into O2O
Baidu has invested very heavily in O2O. In addition to its own O2O products, which include delivery service Waimai and deals site Nuomi, it has invested in a number of other O2O startups. The most famous is obviously Uber, but there are plenty of others. For example, Baidu was recently the lead investor on a US$100 million funding round for O2O laundry service Edaixi.
Baidu sees its move into the O2O market as a big step forward. "The opportunity is huge," Baidu spokesman Kaiser Kuo told me in an email last month. "We're redrawing the bounds of our total addressable market, and encircling an area that's at least 10x the size of the advertising market at 10 trillion RMB — and growing fast." It's a market that – at least according to Kuo and his Baidu colleagues – Baidu has arrived at early and is well-equipped to capture thanks to its dominance in mobile search and maps. Despite a lot of competition, the company fully expects that in the long run, its O2O revenues could dwarf what it's currently making from its advertising business.
But American investors have been either unconvinced or uncomprehending. As Baidu has made investment after investment, doing what it sees as laying the groundwork for future O2O ecommerce dominance, its share price has dropped from a US$250/share high last November to less than US$150 as of this writing today. Perhaps understandably, this has been a source of frustration for Baidu. Li reportedly feels that Chinese investors will respond to the company differently, given that they're seeing China's O2O boom firsthand.
Whether Baidu will actually delist – and if so, when – is unclear. Thus far, Li has only said that it's something the company is considering.
This post Bombshell: Baidu considers ditching US stock market for IPO in China appeared first on Tech in Asia.
Source:: Bombshell: Baidu considers ditching US stock market for IPO in China