China's smartphone growth will grind to a halt this year: IDC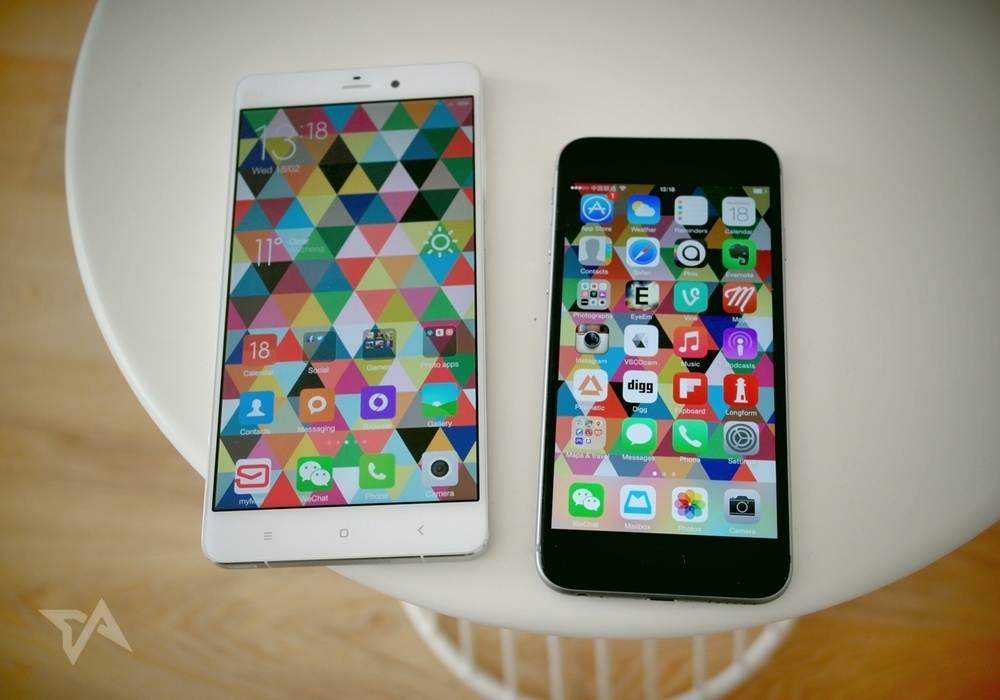 China's smartphone growth was already slowing last year as the mature market neared saturation point, but a new forecast says it's about to grind to a standstill.
IDC today issued new forecasts saying smartphone shipments in China will grow only 1.2 percent in 2015 – way down from 19.7 percent in 2014.
The IDC report attributes this dramatic slowdown to China joining North America and Western Europe "in a more mature growth pattern." Now that nearly every consumer in the country has an Android or iPhone of some variety (okay, and maybe a Windows phone here or there), China has officially hit peak smartphone.
The report made no mention of China's economic slowdown, which was worsened by this month's stock slump. That might suppress consumer demand, leaving people less likely to upgrade their phones this year.
India shift
As China's market hits saturation point, the country will become less of a factor in the global smartphone market. China accounted for 32.3 percent of all new smartphone shipments in 2014, but IDC projects that will slip to 23.1 percent in 2019 as fast-growing India goes through the kind of boom that China enjoyed in the past decade.
As this happens, Chinese brands like Xiaomi, Huawei, ZTE, OnePlus, and Lenovo will also turn their attention to India.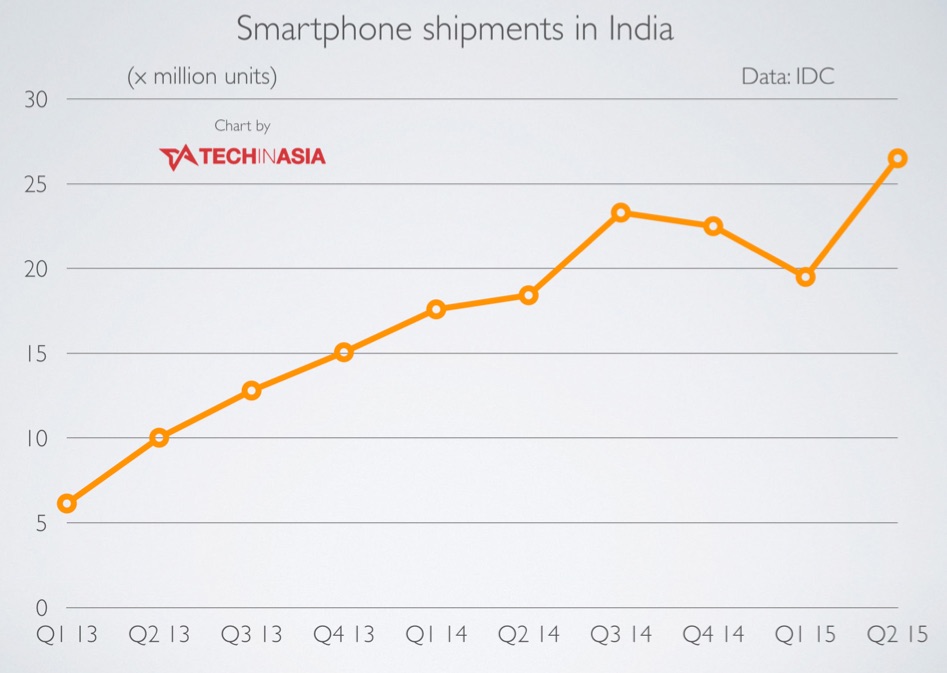 "China clearly remains a very important market. However, the focus will be more on exports than consumption as domestic growth slows significantly," said Ryan Reith, program director with IDC's Worldwide Quarterly Mobile Phone Tracker.
"India has captured a lot of the attention that China previously received and it's now the market with the most potential upside. The interesting thing to watch will be the possibility of manufacturing moving from China and Vietnam over to India. We've begun to see this move as a means to cut costs and capitalize on financial benefits associated with localized India manufacturing."
Xiaomi launched a made-in-India phone earlier this month.
"It is the local vendors like Micromax, Lava, and Intex that will feel the most pressure from international competition within its market," he added.
India saw a record high 26.5 million smartphones shipped in the second quarter of the year. Basic, non-smart phones still make up over half of the Indian market for mobile devices, but consumers are switching to smartphones rapidly, lured in by low-cost Android phones.
Chinese brands now make up 12 percent of the total smartphone market in India.
Today's report added that the China slowdown will also depress the global smartphone market, which is expected to grow 10.4 percent in 2015 to 1.44 billion units. That's lower than IDC's earlier forecast.
This post China's smartphone growth will grind to a halt this year: IDC appeared first on Tech in Asia.
Source:: China's smartphone growth will grind to a halt this year: IDC