Chinese online healthcare startup Guahao raises $394M from investors including Goldman Sachs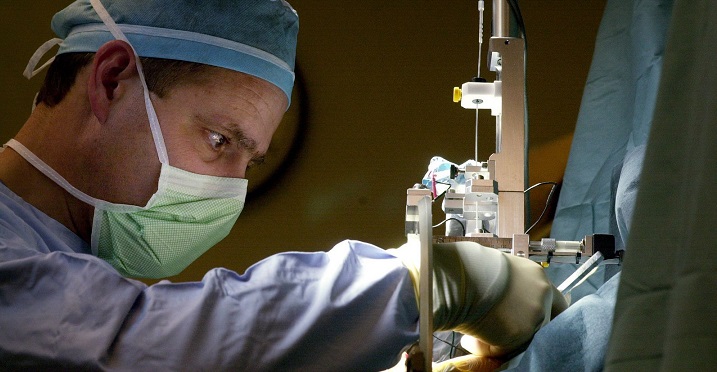 Visiting the hospital in China used to be kind of a nightmare. I experienced this myself once; my wife was experiencing serious abdominal pain from what turned out to be life-threatening internal bleeding. We went to the local hospital and wasted hours with red tape, getting a number from desk A to show to desk B, then paying at desk C and bringing the receipt to desk D, etc. By the time we had gotten far enough into the process to see an actual doctor, get a diagnosis, and get her into surgery, I was starting to wonder: how many people die waiting in line for a number?
Thankfully, that was years ago, and since then a number of tech startups have stepped in to fix things. One of the largest is Guahao (Mandarin for "take a number"), an online healthcare startup that offers a variety of services. First and foremost, of course, is its quick-booking service, which allows you to virtually "take a number" at a hospital before you get there, and potentially avoid agonizing hours of line-standing. But the company also has a large database of information on doctors, specialists, and procedures, as well as booking features for other kinds of medical appointments and more.
And now the company is set to get even bigger. On Thursday, Guahao announced that it has raised a US$394 million round. Perhaps even more impressive than the sum itself is the investor list: the round was led by Hillhouse Capital and Goldman Sachs, with additional investment from Tencent, China Development Bank Capital, Fosun, and more.
Reportedly, following this investment the company plans to use US$300 million to build a nationwide internet platform for diagnosis and treatment, and another US$150 million to create five surgery centers in cooperation with top-end local medical companies. The company is also changing its name to the Weiyi Group to reflect its broader healthcare goals. Guahao.com, the company's web portal, will retain the Guahao branding. Its mobile app and health insurance system are both named Weiyi.
Healthcare startups offering take-a-number services in China are a dime a dozen, but the newly-renamed Weiyi Group is pretty far out in front of the competition in terms of funding. With this latest expansion, it may be cementing its spot in China's online healthcare industry.
This post Chinese online healthcare startup Guahao raises $394M from investors including Goldman Sachs appeared first on Tech in Asia.
Source:: Chinese online healthcare startup Guahao raises $394M from investors including Goldman Sachs