Dating app Paktor raises $500,000, says it's number one in parts of Asia
|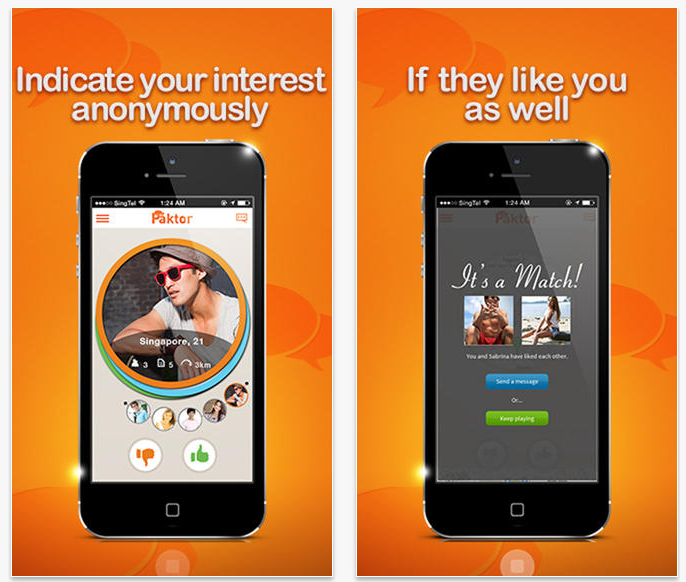 Paktor, a Singapore-founded dating app, has raised a US$500,000 pre-Series A round that values it at US$6.5 million. Participants include a group of Hong Kong-based angels as well as a private investor that was involved in a previous seed round.
This follows another competitor in Noonswoon, which raised US$400,000 late last year at a valuation of US$3 million.
The startup, which launched last July, claims it's in pole position among a new generation of mobile dating apps in parts of Asia, getting between 10 to 20 times more than the next player in terms of monthly active users in Singapore, Vietnam, Malaysia, Thailand, Taiwan and the Philippines. For Paktor, the first five countries mentioned has a near even distribution of monthly users.
It declined to reveal exact user numbers, but said that it has made three million matches in the last two months, which does indicate high engagement.
Paktor models itself very closely after Tinder, a popular US dating app that allows users to view flashcards of potential dates. Like many of the latest dating apps to hit the market, its uniqueness comes in the ability to allow users to chat with one another only when they've shown interest the opposite party.
Besides Paktor and Noonswoon in Southeast Asia, there's also Love Out Loud, Skout, Kehmistry and Setipe. Further North, there's Hey from South Korea and Momo from China.
Paktor previously raised a US$1.3 million seed round last year.
(See: 9 apps for love birds and love seekers)
The post Dating app Paktor raises $500,000, says it's number one in parts of Asia appeared first on Tech in Asia.
Source: Dating app Paktor raises $500,000, says it's number one in parts of Asia