How Baidu is expanding globally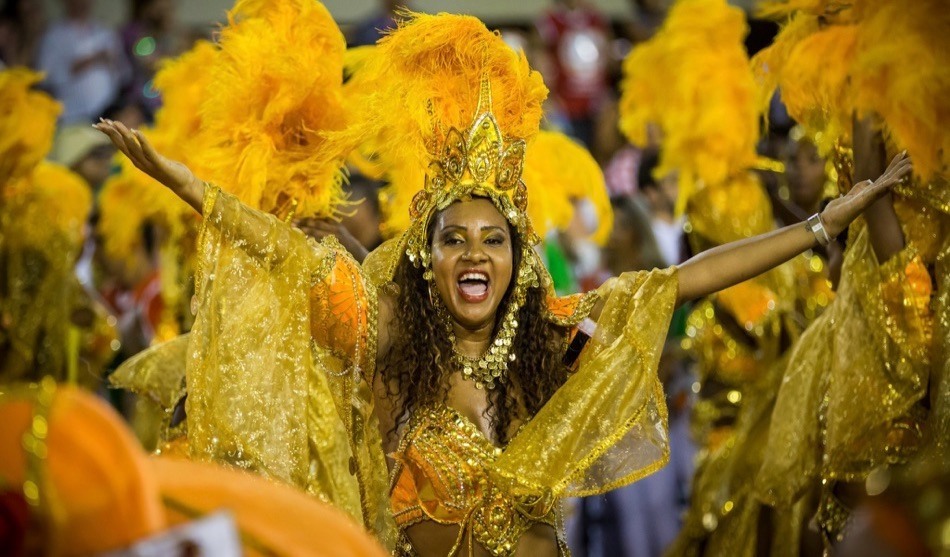 A long way from Beijing: Chinese search engine Baidu is targeting large countries with fast growth potential like Brazil, Indonesia, and India. (Photo by Nateclicks)
Over the past few years, China's largest tech companies that have profited from the country's internet boom have been expanding into other international markets and raising their profiles as global brands. That's particularly the case for the quadrumvirate known as "BATX" – Baidu, Alibaba, Tencent, and Xiaomi.
They're mostly doing this with a focus on mobile.
As Andreessen Horowitz's Benedict Evans surmised recently, the so-called mobile internet is now the real internet. Given that Chinese companies are already proficient at mobile and online-to-offline (O2O) services, and with slowing economic growth in China, there has perhaps been no better time for Chinese tech companies to ramp up their forays into other markets.
At the Baidu World 2015 Conference this week in Beijing, Baidu president Zhang Yaqin spelled out the company's approach to international expansion – outlining three strategies Baidu prioritizes to assess and capitalize on opportunities outside China.
Hoping to be big in Brazil
Firstly, Baidu identifies countries similar to China – such as Brazil, India, and Indonesia with massive populations that are still in the early development phases of the mobile internet and so have potential to grow significantly. Secondly, in those markets, Baidu selects specific products for each country rather than rolling out a generic, across-the-board service offering. Third, Baidu emphasizes its own set of mobile and O2O products and related technology to be implemented into new markets.
One country where Baidu applied these expansion strategies is Brazil. There, the tech market is less mature than in China, yet it has a big population (200 million) and an inefficient services sector – the right ingredients to grow quickly. Moreover, Brazil's smartphone penetration rate is now reaching 30 percent – a level high enough for an O2O ecosystem to reach critical mass.
Brazil is the only country outside China where Baidu is running a search engine. It launched in July last year. Search engines for Thailand and Egypt appear to be in development.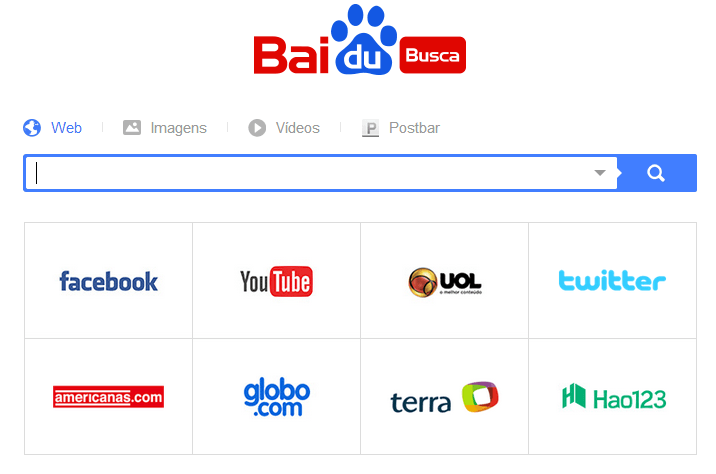 Baidu's Brazilian search engine launched last summer.
In October, Baidu acquired the Brazilian daily deals site Peixe Urbano (PU) that was originally launched in 2010 and has over 25 million registered users. Speaking at the Baidu World Conference in Beijing, PU's CEO Alexander Tabor spoke of how the company had benefited from implementing technology and strategy learned from Baidu. "In the past, we always looked to the US to see what was happening and what [tech] was applicable to Brazil. However, in recent years China has developed a fertile ecosystem for new mobile and O2O products and services" he said.
Post acquisition, PU adopted technology and operational practices from Baidu's own daily deals site, Nuomi, such as building neighborhood clusters of merchants, improving push messaging to the app's users, implementing coupons redeemable via mobile and tweaking the discount levels to attract and grow users. "These and other initiatives have helped PU to grow revenue by 138 percent since the Baidu acquisition" added Tabor.
PU executives have bi-weekly conference calls with Baidu and Nuomi and have set up a knowledge sharing system where PU can learn and adapt Chinese O2O technology and operational practices to apply them to the Brazilian market.
Chinese export
"Whereas in the past we copied technology from abroad, now we are able to export our own product innovation and operational know-how into other countries," said Johnson Hu, the general manager of Baidu's International Business Department, in a meeting on the sidelines of the conference. He emphasized that when entering new markets, Baidu prefers to strategically partner with local companies rather than going at it alone. We don't want to be like Julius Caesar who "saw, came, and conquered," he said. "We prefer to see, to come, and to partner."
Baidu's overseas expansion puts it on a head-long crash course with US tech companies – which no longer happens in China where nearly all foreign rivals have been blocked from the web by authorities.
"Baidu should learn from US companies like Facebook and Google," Hu said, adding that he meets with executives from these firms several times each year. "While these companies were born in the US, their platforms are designed to easily integrate existing products from other countries directly into their ecosystems."
While US tech firms may offer more compatible ecosystems, they still leave opportunities on the table for others. "In some instances, US companies won't want to do the dirty work" of entering immature markets, said Hu. "That's fine. We [Chinese] will do the dirty work!"
Baidu is now operating in overseas markets including Brazil, Egypt, India, Indonesia, Japan, and Thailand, and also has a research facility in Silicon Valley. The company states it has over 700 million overseas users for its mobile products with 250 million of those being monthly active users. Internationally, things haven't always gone well for Baidu. In 2007, Baidu entered Japan and discovered that the then PC dominated market was highly segmented, making it difficult for all but a few foreign tech companies to achieve success. Baidu eventually succumbed to the market pressures and shut down its Japanese search engine earlier this year.
See: For Chinese tech companies venturing overseas, China is a toxic brand
This post How Baidu is expanding globally appeared first on Tech in Asia.
Source:: How Baidu is expanding globally