Inspired by China, Thailand setting up its own Great Firewall (Steven Millward/Tech in Asia)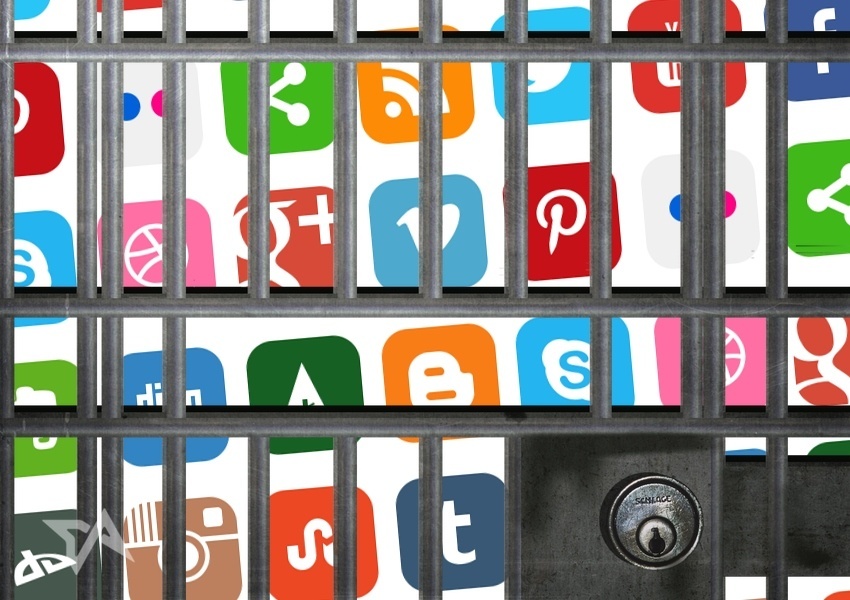 Thailand's unelected junta has moved a major step closer to setting up a China-style Great Firewall that could block and censor websites or apps. A proposal to set up sophisticated and streamlined web censorship was discovered yesterday by a Thai citizen while looking through months-old cabinet resolutions in the official government repository, writes Bangkok-based reporter Don Sambandaraksa.
The edict from General Prayuth's cabinet instructs the ICT and justice ministries and the national police department "to set up a single internet gateway in order to control inappropriate websites and to control the flow of information into the country from overseas via the internet," writes Don on TelecomAsia. A further order gave until September 4 for the agencies to suggest laws that need to be amended to make way for authorities to order web blocks.
Legalizing censorship
Social media users in Thailand reacted swiftly to the leaked edict:
Thailand already makes use of web censorship, but a single point of entry for web traffic will make it a lot easier for the country to set up blocks. With legal changes, it could mean that the government would no longer need to request internet service providers (ISPs) to block a site or take out court orders. Instead, it could mandate ISPs to implement a block with no legal recourse left for either the ISPs or citizens.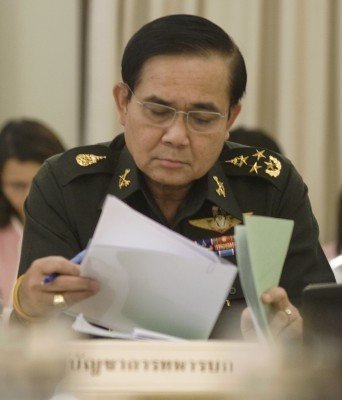 General Prayuth launched a military coup against the government in May 2014 and then assumed control of the country as leader of the National Council for Peace and Order, the official name for the military junta (Photo: Wikimedia)
A stronger system of web censorship would also allow the nation to upgrade from its current very basic blocking of simple URLs to being able to intercept and take down certain kinds of traffic, such as messaging apps that don't have just one URL or particular kinds of VPN protocols. China does all these things; Facebook, Twitter, Instagram, all of Google, The New York Times, Bloomberg, and thousands upon thousands of other sites are blocked in the country. In addition to that, China also slows down web access to any sites overseas.
Sensitive news
Thailand has occasionally blocked sites that are politically sensitive, as well as sites that are deemed to defame or insult the royal family. The nation ordered ISPs to block MailOnline in May 2014 after the site posted a video of the country's Crown Prince and his wife partying, including shots of the Princess "cavorting in just a tiny G-string as she feeds a pet dog cake," wrote MailOnline in its trademark titillating tittle-tattle.
Yesterday, authorities in Thailand resorted to some more old-school censorship where printers in the country were ordered not to run Tuesday's edition of the International New York Times as it contained an article headlined "As Thai king ails, crown's future unclear."
As Thai free speech ails, the web's future is unclear.
(Source: TelecomAsia)
Source:: Inspired by China, Thailand setting up its own Great Firewall (Steven Millward/Tech in Asia)