Letv breaks record, sells one million smartphones in less than three months
|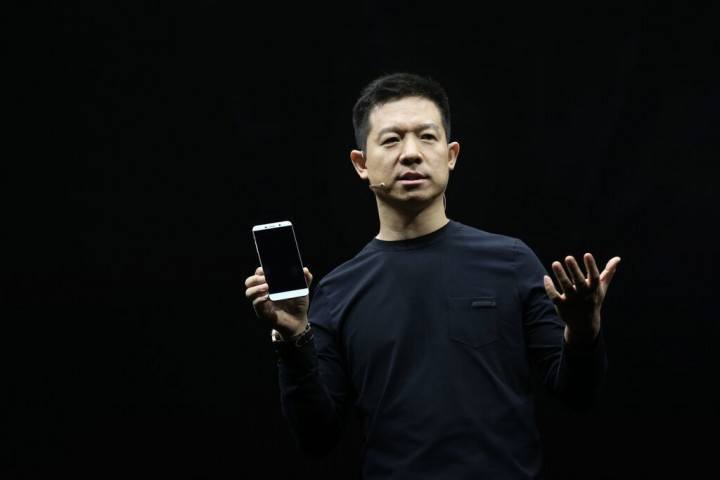 Remember back when Letv was just an internet video company? In the last few years the company has branched out into everything from sports to electric cars, but it's the company's smartphone play that puts it in direct contention with local players like Xiaomi and foreign powerhouses like Apple. But now that it's been on the market a few months, how is Letv's smartphone actually doing?
According to Letv, pretty well. The company announced yesterday that it has sold one million of its smartphones since its three models first hit the market less than three months ago. On its site, Letv claims this is a new record: the fastest a new smartphone brand has ever reached one million sales.
This is true at least in the context of Chinese smartphones: Xiaomi sold about 400,000 phones its first year, and Meizu sold about 600,000. OnePlus took a year to reach the one million mark. (That said, it's worth pointing out that Xiaomi and Meizu are both are pretty unfair comparisons. China's smartphone market has grown and matured substantially in the interim years, and if either company were to launch in 2015 one would expect significantly higher debut sales numbers. A company's first-year sales numbers are also often limited by production capacity, so low early sales may not always be related to consumer demand.)
Letv also announced that 20,000 of its high-end Max model phones had sold in just 21 seconds during one flash sale. 50,000 of its Le 1 phones sold out in 53 seconds.
The company's current smartphone offerings range from RMB 1499 (US$230) at the low end up to RMB 3699 (US$585) for the high-end Max. The phones are sold through Letv's site, sometimes in Xiaomi-like flash sales, but are also available offline at shops in a number of major cities including Beijing, Shanghai, Nanjing, Shenzhen, Chengdu, and Guangzhou.
Third-party research firm Sainuo told Sina Tech that in its first month (June), Letv sold an estimated 564,000 phones, which was enough to give it a 4.5 percent share of the market and put it ahead of major players like Coolpad and Samsung, although it still lagged behind Xiaomi and Meizu. If those numbers are accurate – they have not been confirmed by Letv and are only an estimate – then Letv's smartphone sales have slowed a bit in the weeks since.
This post Letv breaks record, sells one million smartphones in less than three months appeared first on Tech in Asia.
Source:: Letv breaks record, sells one million smartphones in less than three months