This Hong Kong real estate startup wants to fix a very broken industry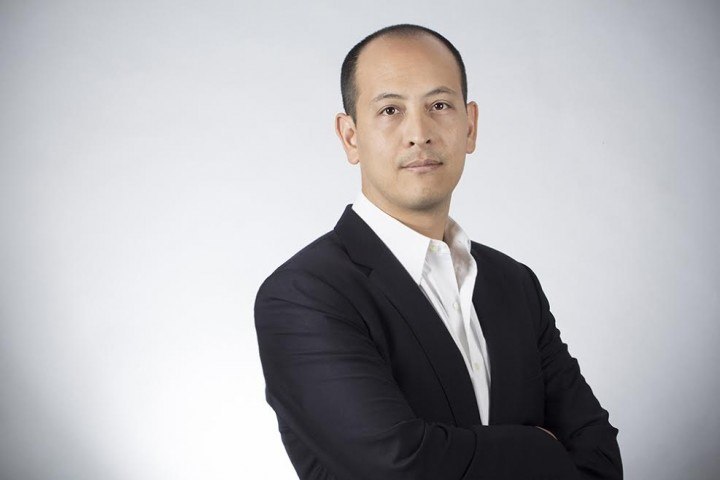 The first time I tried to find an apartment in Beijing, it was a nightmare. All the online listings I found were full of lies. Great-looking apartments turned out to have totally fake photos when I got a chance to see them. And the agent I got linked up with kept dragging me to terrible places – like a damp underground studio with no windows – despite the fact that they had none of the features I was looking for.
At the time, I didn't understand why. But Joshua Miller (pictured), the CEO of Hong Kong real estate startup Okay.com, has pulled the wool from my eyes. And he says the same kind of things are happening in Hong Kong.
The problem
The Chinese real estate market is "incredibly inefficient" and "very fragmented," says Josh. "There are approximately 400,000 agents across approximately 35,000 agencies in China, and that's the sign of a very broken industry."
In Hong Kong (as in mainland China) there is no MLS-style master database of available properties that is accessible to all realtors. Instead, property listings are controlled by whatever agent is representing the seller. Agents tend to keep their best listings to themselves, Josh says, so that they can be sure their buyers get the place and they get the commission.
This system ensures that agents are making sales, but it's horrible for both buyers and landlords/sellers. Because so many agents are holding "pocket picks" and there's no shared database of listings, there's no way of knowing what's actually out there in the market. And because agents don't have complete access to available listings, if you're a buyer you'll often get taken to places that are nothing like what you're looking for because the agents don't know about any places that have what you're looking for. There might be dozens on the market, but if other agents are keeping them secret or not listing them on whatever website your agent checks, you're never going to see them.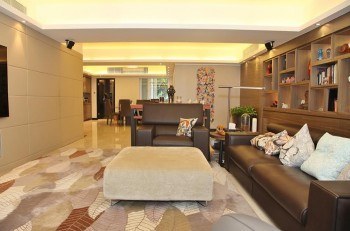 One of Okay.com's listings
There's also the problem of incentives. Because agents get a commission from the buyer and the seller (or the renter and the landlord), they're incentivized to take you to places where they also represent the landlord or the seller – that means they can get double the commission they'd get if they were able to sell you on a listing from some other agent. That also means that landlords often feel they need to list with multiple agents at the same time, because they know each agent will be keeping their listing a secret while bringing in only their own renter clients in the hopes of scoring a double commission.
The end result is a very flawed system. Customers and agents have incomplete access to information about the market, and no way to analyze market data. Agents are incentivized to move buyers and renters into properties they're representing, rather than actually trying to find the kind of property the buyer or renter is really looking for. Sellers and landlords often feel they have to list through ten different agents at once, rather than just giving their information to one agent and trusting that any interested renters or buyers will be able to see it.
Okay.com's solution
Okay aims to address this by creating an alternative system where agents are incentivized to share their listings, rather than hide them. Okay's online platform streamlines the real estate industry, eliminating overhead – most importantly, the massive overhead associated with agencies needing to have physicals offices located all over the city. That means that the company can afford to offer agents incentives for sharing their listings, and it can also offer better commissions. "Our agency commissions are about double what the industry average is," Josh says. "They make so much more money […] they're more interested in building their brand and really helping the client, versus desperately trying to get somebody to buy whatever they have."
Because of the financial incentives, Okay already has a fleet of agents in Hong Kong sharing listings on its platform, which any agent can access. When an Okay agent shows you another Okay agent's listing, they won't get a double commission, but they can actually make more money than the regular agents raking in double commissions because they can close more sales, faster. Because Okay agents have access to more listings, including the listings of many other agents, they're more likely to be able to show renters and buyers places that they actually want. That means they can close more, and it means that there are more satisfied customers out there who might recommend them to friends or use them again the next time they're looking for a new place.
And of course, being a tech company, Okay also offers its agents tools that regular agencies often don't have. Its platform is fully mobile, meaning that you and your agent can browse through all of the available listings from anywhere in real-time. The mobile platform also means that you as the buyer or renter can get updates about new listings the second they go up. As anyone who's ever tried to buy or rent property in a hot market knows, timing is everything, and that instant notification can sometimes mean the difference between getting your dream place and having to settle.
Expansion aspirations
Right now, Okay.com is still in its beta phase. Although the company has plans to expand into mainland China, it will need to raise venture capital first. But Hong Kong's market, Josh says, is very similar to mainland China's, which makes it a great place for Okay to build out from. And things are off to a good start. "Market reception has been very strong," says Josh. "We've attracted agents from some of the leading agencies in Hong Kong, and they have been doing extremely well as professionals. They're making more money with us." That has led to growth of roughly 500 percent over the last three and a half years.
Thus far, Okay has been floated by its own revenues, one angel investor, and a little bit of friends and family investment. But right now, Josh says, the company is preparing to meet with potential venture investors so that it can really start to expand its business. In addition to the geographical expansion, the company is also planning to triple the size of its tech team so that it can bring in more data analytics for consumers and build new apps that would allow customers to do things like request and then book an immediate showing of any listing that catches their eye.
Okay.com isn't the only online real estate game in town, of course. In China, there are some big players in the real estate sector that have already closed major rounds – like listing portal Aiwujiwu, which closed a US$120 million series D earlier this year. But most of these companies follow a portal model that's different from Okay's approach of employing and incentivizing its own agents. Whether that will be enough to make the difference is anyone's guess. But there's no denying that currently, China's real estate market is kind of a mess. Perhaps Okay.com really can be the company that cleans it up.
This post This Hong Kong real estate startup wants to fix a very broken industry appeared first on Tech in Asia.
Source:: This Hong Kong real estate startup wants to fix a very broken industry