WeChat butler service gets $4M funding just 2 months after launching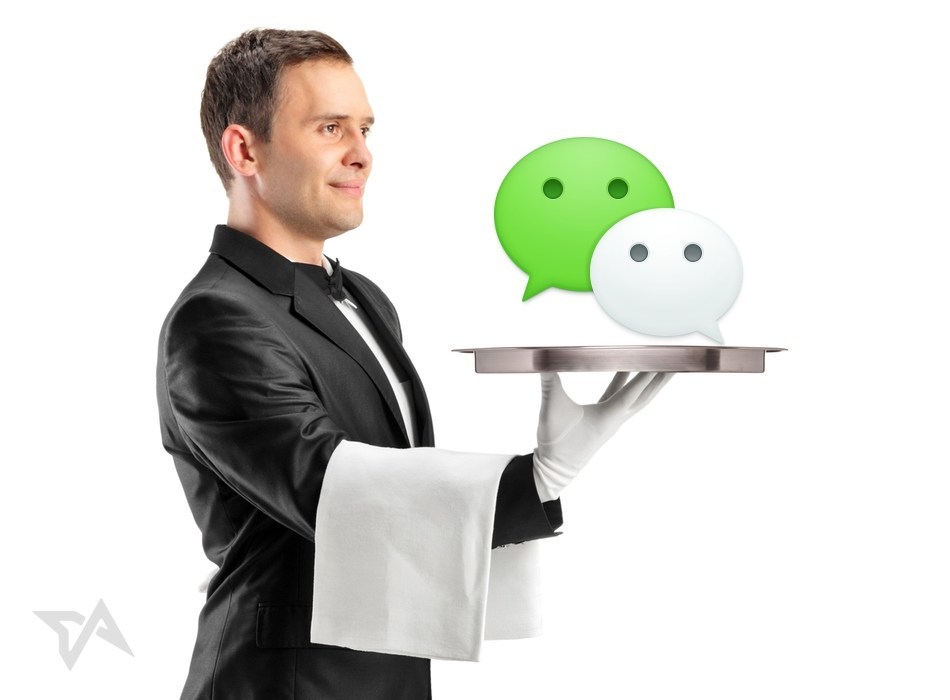 On-demand concierge services hit the web at the start of the year as apps like Magic launched in the US and grabbed headlines around the world. Then it was only a matter of time before the idea evolved and adapted around the world.
In China, an experienced entrepreneurial duo came up with Laiye. Rather than make it a standalone app that people would have to download, they created the Laiye concierge as a brand account inside the WeChat messaging app, giving the startup easy access to the 600 million people who use WeChat regularly. To access it, WeChat users just need to add the Laiye official account and begin talking to the real-life people waiting on your beck and call.
"Laiye is growing its user base mostly from word of mouth," says Guanchun Wang, Laiye's co-founder and CEO. "Among the users, there are young professionals born in the 90s who interact with it many times a day to fulfill all kinds of on-the-go needs, and grandparents who never tried ecommerce but successfully bought presents for their grandchildren via Laiye."
Jeeves works for free
"Currently, Laiye's concierge service is free to all users, but we are considering paid VIP programs that promise faster response and more diverse categories," Guanchun tells Tech in Asia.
The butler service has tens of thousands of users and has "processed over 100,000 closed loop transactions" at the request of users, he adds.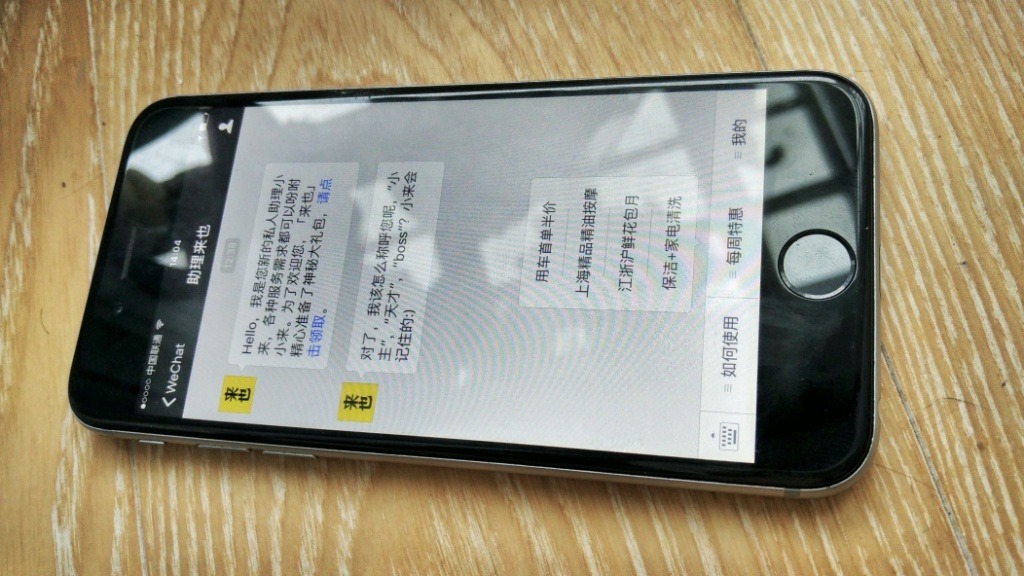 Laiye's concierge service is accessible only within WeChat – for now.
All the services go through Laiye's partners, so the startup doesn't need to employ staff to run around. So if you ask the concierge for some beef noodles sent to your home, the Laiye team relays that to a food delivery partner. The user pays Laiye using WeChat's built-in wallet. The startup is effectively building on top of China's huge boom in online-to-offline services, which encompasses obvious stuff like food deliveries and laundry, as well as more unusual things like on-demand masseuses or chefs going to your home, or mechanics dropping by to service your car.
China's O2O boom
The startup last week revealed that it has secured US$4 million in seed funding. It comes just two months after it launched. The investment was led by Lightspeed China Partners, joined by Sequoia Capital, ZhenFund, and Pengpai Fund.
Among the most popular requests on Laiye are things like booking cabs, ordering food and drinks, nabbing transport tickets and hotel reservations, purchasing gifts, and making appointments for massages, manicures, pedicures, or visits to the doctor.
Ironically, WeChat's growing array of offerings is making it easier for anyone to do a lot of those things without leaving the app – and it's so easy that you don't need a concierge to help you out. WeChat's own baked-in services page now has things like taxi-hailing, movie tickets, flight tickets, and a way to pay for mobile top-ups and utility bills. The WeChat wallet means you don't even need to whip out your credit card.
However, Guanchun and the Laiye team seem confident that Chinese consumers – who tend to value money over time, as anyone who's engaged in a lengthy bout of haggling can attest to – are coming round to the idea of being willing to cough up a bit of cash to get something done faster. That'll be put to the test once the service starts charging.
The next step is to venture beyond WeChat. Apps for iOS and Android are in development and are due out in a couple of months.
See: Hyperlocal, hyperfast: this startup is helping Alibaba in the on-demand economy
This post WeChat butler service gets $4M funding just 2 months after launching appeared first on Tech in Asia.
Source:: WeChat butler service gets $4M funding just 2 months after launching